EYESEE VISION CARE
DUNSCOMBE OPTICAL
quality eye care in
Traverse City
Caring Staff × Dedicated to you
Located in Traverse City, Dunscombe Optical has been providing compassionate eye care for generations.
With over 60 years of experience, EYESEE Vision Care is dedicated to providing the best products and services for you and your family. We have made a commitment to you, your family, and our Community.
We focus on creating lasting relationships and promise to give you the highest quality eye care. On behalf of the doctors and staff, we would like to thank you in advance for choosing Dunscombe Optical/EYESEE Vision Care for all your eye care needs.
Always a great experience! Top quality care, and wonderful staff! I live in Southeast Michigan and it is certainly worth the drive for my annual appointment - been going there for many years. -Ken Swanstrom
Really great with kids. He explained everything to them. My daughter said he was the best Dr!!!! -Lisbeth Russ Krause
Phone
(231) 947-6767
Location
1040 South Garfield Ave Traverse City, MI 49686
Hours
M-F 9a-5p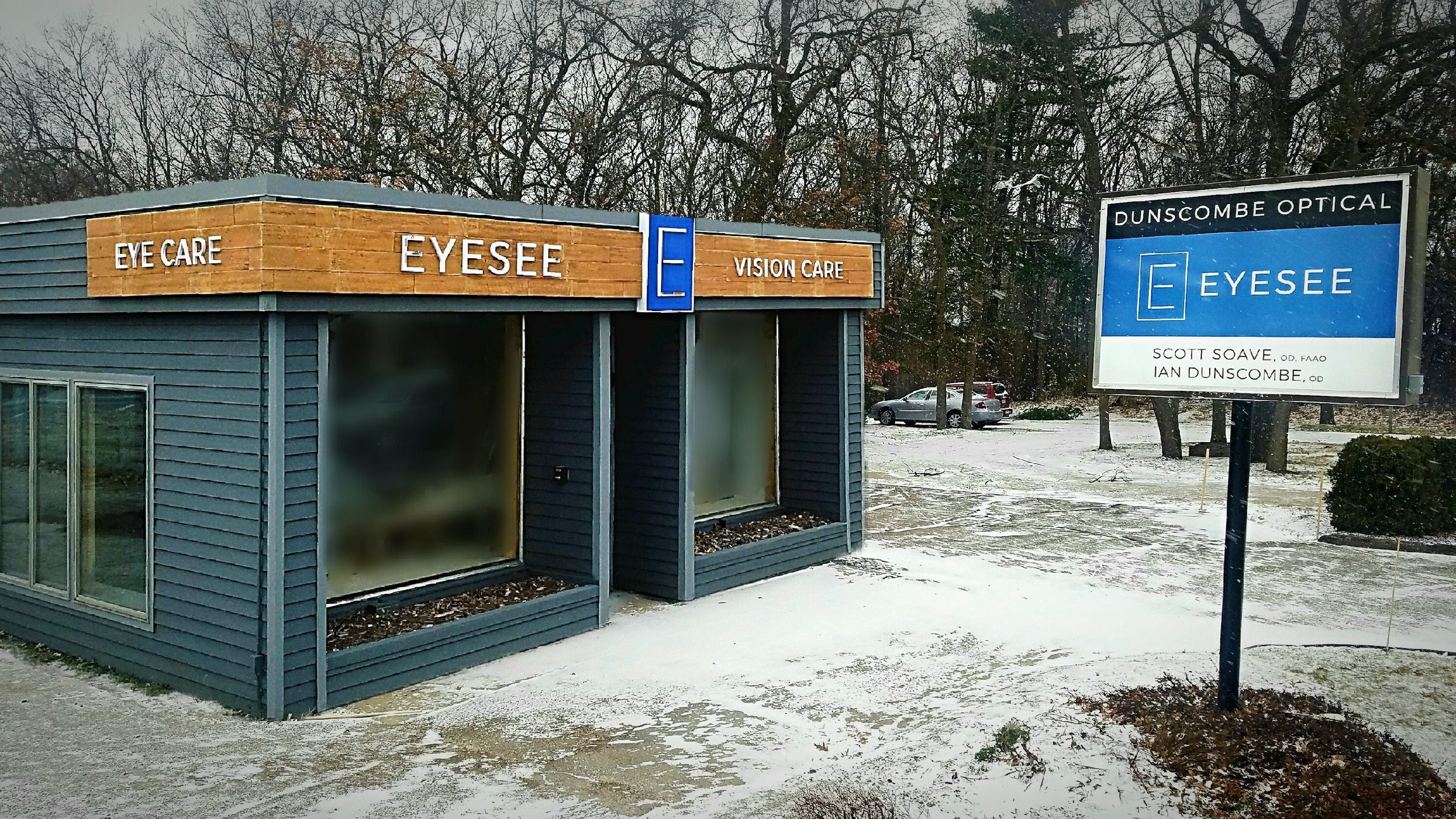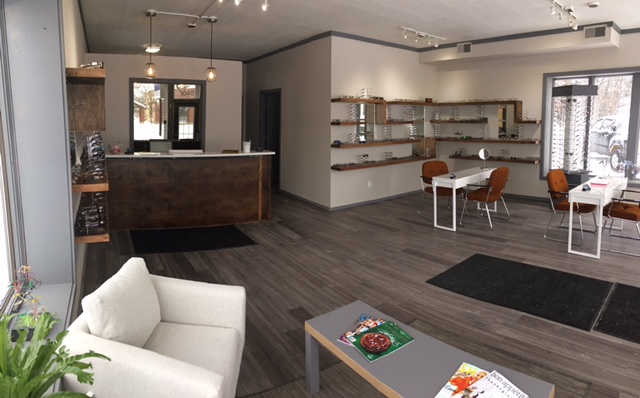 SERVICES
We are proud to be a full service Optometric office. We offer comprehensive eye care for the whole family, beautiful eyewear, emergency eye treatment, and contact lens examinations.
Comprehensive Eye Examinations
At EYESEE Vision Care, your doctor will not only determine your best and most comfortable eye glasses prescription, they will assess how your eyes work together as a team and evaluate the overall health of your eyes. Using the latest diagnostic technology your doctor will screen for evidence of diseases such glaucoma, macular degeneration, dry eye syndrome, cataracts and others.
Medical Eye Care
Our doctors care about preserving sight. At EYESEE we take a special interest in diagnosing, treating, and managing eye diseases. If you need to be checked for cataracts, diabetic retinopathy, have concerns for glaucoma, dry eye or macular degeneration, do not hesitate to contact us.
Emergency Eye Care
At EYESEE we understand it can be scary to suddenly experience a change in your vision or develop an eye condition. Our doctors have vast experience in treating urgent and emergent eye issues. If you have a red or pink eye, foreign body, flashes or floaters, or scratched your eye, please call or stop in our office so that we can get you the immediate care needed. If after hours please call the office so that you can be directed Dr. Soave's cell phone.
Pediatric Eye Exams
The American Optometric Association recommends a child's first eye exam at 6 months of age. Unless otherwise recommended, their next exam should be scheduled at 3 years of age and again before kindergarten.
A vision screening at school or the pediatrician's office is not the same as a comprehensive eye exam. Even if your child passes a vision screening, a comprehensive eye exam is important to test the complete visual system. Dr. Soave and the staff of EYESEE Vision Care is trained and equipped to handle patients of any age. A pediatric eye exam may look significantly different from an adult eye exam. We also pride ourselves on having a large selection of eyeglasses suited for kids.
GLASSES/CONTACTS
Want a new look?
At Eyesee Vision Care we pride ourselves on offering a wide selection of quality frames.
We bring you the latest fashions with our independent eye-wear frame lines. Independent Eyewear brands are focused only on one thing. eyewear. When a company's sole focus is on eye-wear, you'll find frames with detailed craftsmanship and innovative technology.
We truly try and carry something for everyone, since no two faces are alike. Stop by today and take a look at our huge selection of hand-picked frames, we are always getting new styles in.
Eysee Vision Care offers contact lens examinations, from the most basic to the more difficult multi-focal, monovision, toric, and astigmatism contact lens patients.
The contact lens fitting is an additional service beyond an annual eye exam.
Ensure your eye health meets the necessary standards to wear contact lenses

Choose the best material and lens design to match your lifestyle

Provide any trial contact lenses and all necessary follow up visits to determine a proper contact lens fit and prescription.
Our goal is to insure that contact lens wearers have and maintain healthy eyes.
PATIENT CENTER
Schedule your eye exam today by requesting an appointment or by calling our office at 231-947-6767
Insurance
Since there are so many plans and coverage varies widely, please call us to find out if your plan covers care in our office. Our staff will verify and explain your benefits before your visit at no charge.
Patient forms
The best way to expedite your visit with us is to fill out the paperwork beforehand. We will be happy to mail the patient forms to your home address upon request or you may print and fill out the forms from the following links.
FILL OUT PATIENT HISTORY FORMS ONLINE
What to bring to your appointment
Health and vision insurance information

Current glasses

Contact lens boxes

Updated medication list
EXCELLENT FAMILY EYE DOCTOR TRAVERSE CITY
our new office is located at 1040 S. Garfield Ave. Traverse City
Dunscombe Optical
CONTACT US
Phone: (231) 947-6767
Fax: (231) 947-4988
Email: drsoave@eyeseetc.com
To request an appointment online please click on the "book now" button to the right.
Conveniently located at 1040 South Garfield Ave, Traverse City, MI 49686